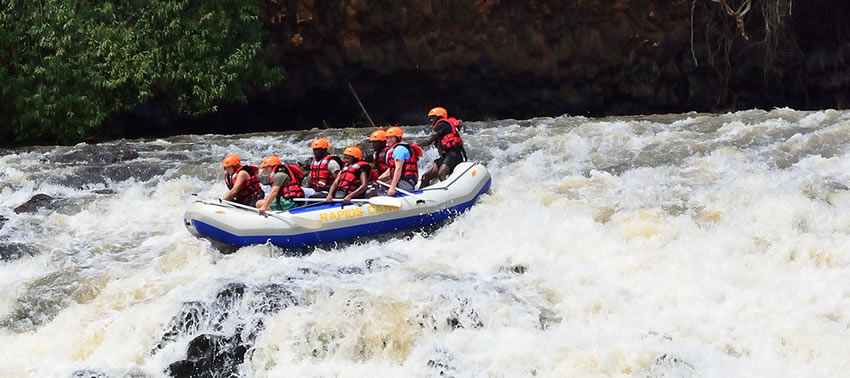 Water Rafting at the Source of the Nile
White water rafting is somewhat a new activity in Uganda that started in 1996 although fortunately it has evolved into a top-notch rafting destination. jinja white water raftingRapids of Grade 4 and Grade 5 stretch down the course of the Nile for about 25 kilometers offering you a very memorable experience.
Having 7 times greater as well as additional Grade Five rapids that Zambezi, the White Nile in Uganda is the new habitat for adventure in the White waters on the African continent.
UGANDAN WATER SPORTS
Jinja is the haven for all adventure sports through Uganda and it is a mere one hour drive from Kampala the capital city. You will find the spectacular Bujagali Falls right at the source of river Nile. One to two days tours with an overnight are offered in some of the very strong yet enduring rapids on the planet.
There are 4 rafting companies that run within this area all with a reputable safety record of 100%. If things turn out to be overwhelming, you can ride in a comfy safety boat.
Let us offer you another excitement on your safari adventure in Uganda. after rafting you can alwa enjoy kayaking, river boarding or even bungee jumping.